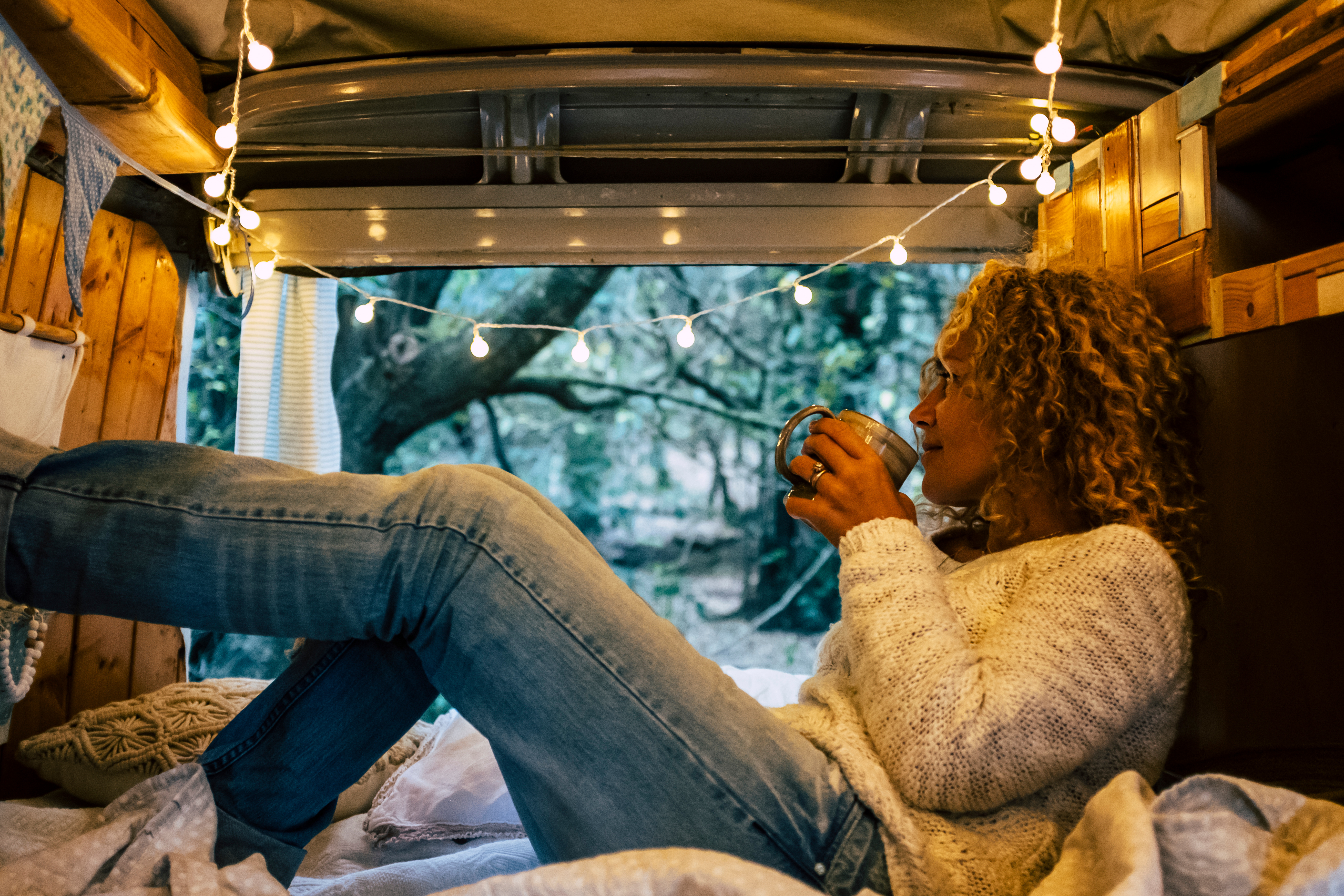 When it comes to transforming a van into a mobile haven, fabric can be a game-changer. Not only can it add style and visual appeal to the interior, but it can also enhance comfort and functionality.
Choosing the right fabrics for your van conversion UK is crucial to ensure durability and practicality. Whether you're upholstering seating areas, adding curtains or drapery, selecting flooring fabrics, or incorporating fabric wall coverings and accessories, it's important to consider factors such as stain resistance, ease of cleaning, and suitability for different areas of the van.
In this article, we'll explore five ways that vehicle upholstery can elevate van conversions.
1 - Upholstery Fabric for Seat Covers
Consider using seat covers to protect the seats from spills and stains. Seat covers can also add a personal touch to the van interior and allow for easy cleaning and maintenance.
There are many different seat cover options available, including:
Canvas

: A durable and practical option for seat covers. Canvas seat covers are easy to clean and maintain, making them perfect for life on the road.

Sheepskin

: Soft and comfortable, sheepskin seat covers add a touch of luxury to the interior. They are great for cold climates and provide natural insulation.
Seat covers can be customised to match the overall design scheme of the van interior and can be easily removed and washed when needed.
2 - Curtain and Drapery Fabric for Privacy and Style
In van conversions, curtains and draperies serve a dual purpose - adding privacy and enhancing the style quotient of the space. The right choice of fabric can make all the difference in creating a cosy and inviting atmosphere.
Types of Curtain and Drapery Fabric
When selecting curtain and drapery fabric for a van conversion, it's important to consider factors such as durability, ease of cleaning, and light-blocking capability. Fabrics such as lightweight cotton and linen are ideal for curtains that diffuse light and provide privacy without compromising on ventilation.
On the other hand, thicker fabrics such as velvet, suede, and heavy cotton are best suited for curtains that offer both privacy and insulation.
For draperies that are meant to be decorative and add a pop of colour, options such as silk, brocade, and jacquard can offer a luxurious touch. These fabrics are best used in areas where the curtains are not likely to be touched or manipulated frequently.
3 - Flooring Fabrics for Comfort and Practicality
Choosing the right flooring fabric is crucial for creating a comfortable and practical living space in your van conversion. The flooring material should not only be durable and easy to maintain, but also provide a certain level of comfort.
Consider the Type of Flooring
Carpet is a popular choice for van conversions as it provides comfort underfoot and insulation against cold flooring. However, it can be challenging to clean and maintain - especially in high-traffic areas.
Alternatively, vinyl is a more practical option as it is easy to clean, stain-resistant, and durable.
4 - Fabric Wall Coverings for Visual Impact
The walls of a van conversion offer a fantastic opportunity to add a pop of colour, texture and personality. The use of fabric wall coverings can transform the look and feel of your van and set it apart from the rest.
Tapestries
Tapestries are a great way to add a unique and artistic element to your van. They come in a variety of patterns and colours and can be hung on the walls using rings or hooks, with minimal installation required.
Fabric Panels
Fabric panels are an excellent option for those who want to add a more minimalist touch to their van. They are flat and can be easily mounted on the walls to create a sleek and modern look.
When choosing fabric wall coverings, keep in mind that they will be exposed to different temperatures and humidity levels, so it's essential to select materials that are durable and easy to clean.
Ensure that any fabric wall covering is machine-washable and avoid those that can shrink or fade in the sun.
5 - Fabric Accessories for Functionality and Style
When it comes to adding functionality and style to your van conversion, fabric accessories can make a big difference. From cushions and pillows to storage organisers, incorporating the right fabric accessories can enhance the comfort and storage of your mobile home.
Cushions and Pillows
Adding cushions and throw pillows to your van seating areas can create a more comfortable and inviting atmosphere. Look for fabrics that are both soft and durable to ensure they can withstand frequent use.
Storage Organisers
Fabric storage organisers can help maximise your storage space while keeping your belongings in place during travel. Look for organisers with sturdy fabric and adequate compartments to accommodate your needs.
Shop Upholstery for Van Conversions UK
Using fabric can do wonders for your van conversion, adding style, comfort, and functionality to the space.
Here at I Want Fabric, we sell a wide range of van upholstery fabrics and seat fabrics in the UK to suit every style and budget. Whether you're looking for faux leather or vehicle velour carpet, we've got you covered.
Discover our automobile upholstery range today to find the perfect fabric for your van conversion!